In order to permanently guarantee very high quality levels, Supermétal has a world-class inspection and metrology department with all the precision equipment required to conduct the measurements and meet the specifications requested by its customers.
Inspection Metrology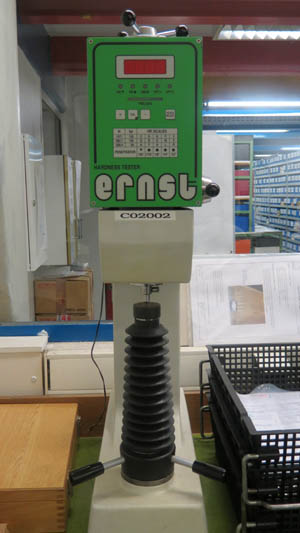 - 1 DEA image three-dimensional measuring machine,
- One PJ-H3000F Mitutoyo profile projector
- Two Nikon profile projectors
- One Ernst hardness tester
- 1 C4500 Mitutoyo "Contracer"
- One Mitutoyo surface roughness tester
- Over 6,000 devices and tools used: Micrometers, comparators, height gauges, ring and thread gauges.

All test equipment is monitored (calibration, use…) and managed in our ERP.
External backup : CTDEC (Centre Technique de l'industrie du décolletage- Precision Turning Technical Centre)) and CETIM for special measurements or analyses requested by our customers.